Interpreting Electrospray Mass Spectra
"an IonSource.Com tutorial"
-
"The first time I saw electrospray data"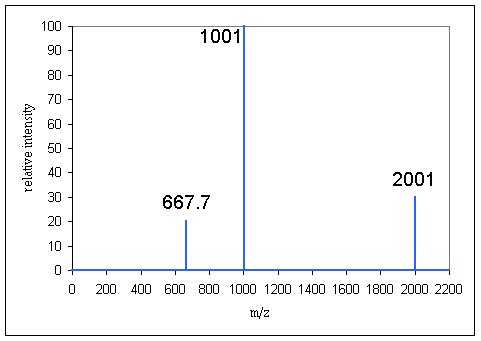 -
"The first time I saw electrospray data"
-
I remember the first time I saw an electrospray mass spectrum, it was at a chromatography group meeting at Genentech, Inc. on October 17th, 1989. The meeting was running late, at about 5 PM I remember thinking, "I am going to miss my train home." A scientist was presenting demo mass spec data that was obtained from a Canadian MS company. As a chromatographer I remember seeing the multiple peaks and thinking, "What the heck is that?" The presentation ran past 5 PM, then we had the Loma Prieta earthquake, you remember the one that occurred during the '89 world series in San Francisco. Needless to say, my life has never been the same. Another interesting thing happened to me on that day, but that is another story.



-
-

home | disclaimer
Copyright © 2000-2016 IonSource, LLC All rights reserved.
Last updated: Monday, July 18, 2005 01:43:20 PM